Have you ever wondered how to find your septic tank? If you've just moved into a new house or are experiencing issues with your plumbing, it's essential to know the location of your septic tank. This informative article will provide you with practical tips and easy steps to help you locate your septic tank with confidence. Knowing where your septic tank is situated is crucial for maintenance purposes and can save you time and money in the long run. Let's get started on this helpful journey together!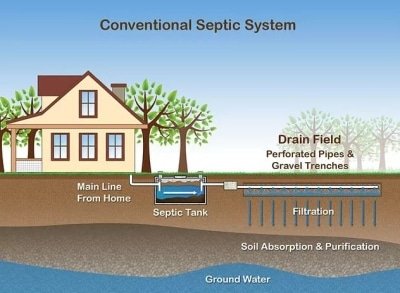 This image is property of parobekplumbing.com.
Septic Tank Basics
What is a septic tank?
A septic tank is an underground wastewater treatment system commonly used in rural areas or properties not connected to a municipal sewer line. It is responsible for collecting, treating, and disposing of wastewater from your home. The septic tank is usually made of concrete or fiberglass and consists of two compartments that allow the separation of solids and liquids.
Why do I need to locate my septic tank?
Locating your septic tank is crucial for several reasons. Firstly, knowing its location allows you to prevent any damage to the tank during construction or landscaping projects. Secondly, regular maintenance and inspection of the septic tank are necessary to ensure its proper functioning and avoid potential issues. Lastly, identifying the location of your septic tank helps prevent illegal discharges and protects the environment from contamination.
Septic Tank Design
Types of septic tank systems
There are different types of septic tank systems available, including gravity systems, pressure distribution systems, and alternative systems such as aerobic treatment units (ATUs) and mound systems. The type of system installed on your property depends on factors such as soil conditions, property size, and local regulations.
Components of a septic tank system
A typical septic tank system consists of several components. The main components include the septic tank, distribution box (if applicable), and drain field. The septic tank receives wastewater from your household plumbing and allows for the separation of solids, which sink to the bottom as sludge, and liquids, which flow into the drain field for further treatment. The distribution box evenly distributes the effluent from the septic tank to the drain field for proper filtration and disposal.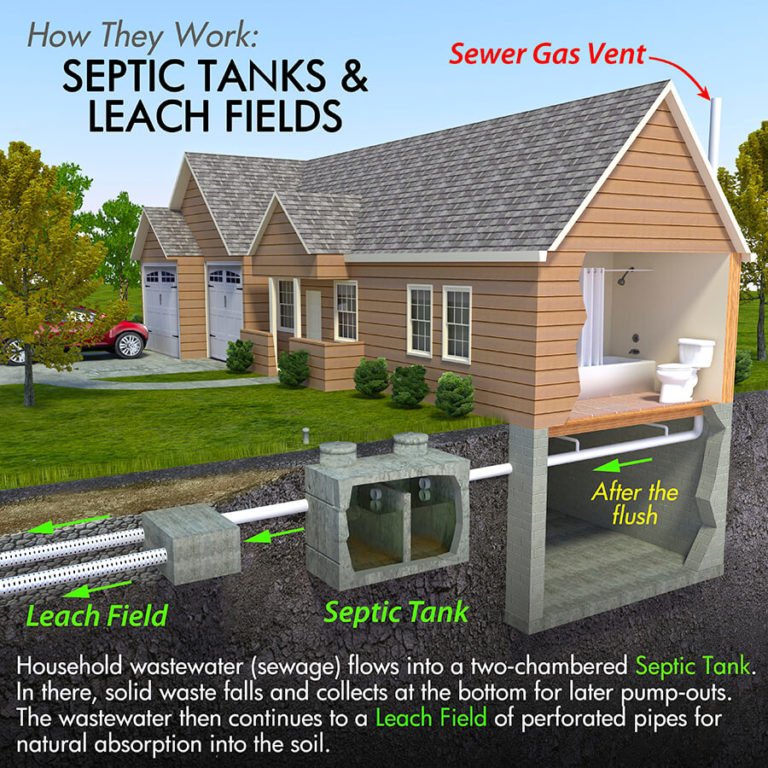 This image is property of www.andersonsepticandsewer.com.
Importance of Locating Your Septic Tank
Preventing damage to the tank
Knowing the exact location of your septic tank is essential to prevent accidental damage during activities such as construction, landscaping, or installing a new driveway. Heavy machinery or excavation work can cause significant damage to the tank or its pipes, leading to costly repairs or even complete system failure.
Maintenance and inspection purposes
Regular maintenance and inspection of your septic tank are crucial for its long-term functionality. By knowing the location, you can easily access the tank for routine pumping and inspection. This helps ensure that the tank is not overloaded with solids and allows for timely detection and repair of any potential issues.
Efficient cleaning and pumping
Septic tanks require periodic pumping to remove accumulated solids and prevent clogs or backups in your plumbing system. By accurately locating your septic tank, septic professionals can efficiently access and pump the tank, ensuring its optimal performance and avoiding unnecessary inconveniences.
Avoiding illegal discharges
Septic tanks are designed to treat and contain wastewater within your property. Locating your septic tank can help you prevent any accidental discharges or sewage leaks that could potentially contaminate water sources, harm the environment, and violate local regulations. By being aware of its location, you can avoid any unintentional harm and ensure proper wastewater disposal.
Identifying Signs of a Septic Tank
Checking house documents
One way to locate your septic tank is by reviewing the property's original house documents. These documents may provide insight into the design and location of the septic tank. Look for any available blueprints, diagrams, or records that indicate the position of the tank. If you cannot find the documents, contacting the previous property owners or the local health department may provide further information.
Inspecting the property
Inspecting your property for visual signs can also help identify the septic tank's location. Look for any depressions or mounds in the yard, which may indicate the presence of the tank or drain field. Pay attention to areas where the grass may appear more lush or greener, as this might suggest the nutrient-rich wastewater from the septic system is being absorbed by the soil.
Look for septic tank markers
Sometimes, septic tank installers or previous property owners may have placed markers near the tank's location for easy identification. These markers can be small flags, stakes, or even discrete signs. Walk around your property, particularly near where plumbing lines exit your home, and keep an eye out for any such markers that could indicate the septic tank's position.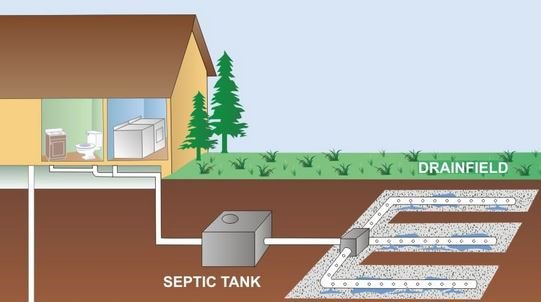 This image is property of westcoastsanitationinc.com.
Septic Tank Blueprints
Contacting the local health department
If you are unable to locate the septic tank using the above methods, contacting your local health department is a helpful resource. They may have records or blueprints of septic systems in your area and can provide guidance on locating your specific tank. Provide them with your property address and any relevant details to assist them in assisting you.
Hiring a professional locating service
Professional septic tank locating services specialize in using advanced techniques and equipment to accurately locate underground septic tanks. These services employ skilled technicians who can efficiently locate and mark the exact position of your septic tank. While this option involves a cost, it eliminates the guesswork and provides you with precise information.
Using online resources
Various online resources can assist you in locating your septic tank. Websites and apps are available that allow you to enter your property address and receive information on the approximate location of your septic tank. However, it's crucial to cross-reference this information with other methods to ensure accuracy.
Using a Metal Detector
Choosing the right metal detector
Metal detectors can be useful in locating metal components of the septic tank, such as access covers or piping. When selecting a metal detector, choose one suitable for locating buried objects or utilities. Look for a detector with adjustable sensitivity and a large search coil to cover larger areas efficiently.
Preparing for the search
Before using the metal detector, gather any available information about the septic tank's approximate location. This could include blueprints, maps, or previous markers. Clear the area of any debris or obstacles that may interfere with the metal detector's readings, ensuring accurate detection.
Searching methodically
To locate your septic tank with a metal detector, start by systematically sweeping the ground in the area indicated by your research or available markers. Move the metal detector in a slow, overlapping pattern, listening for any signals indicating the presence of metal. Mark any positive readings to narrow down the search area and increase the chances of locating the septic tank.
This image is property of theoriginalplumber.com.
Probing the Ground
Selecting the right probe
A probe is a long, slender rod used to penetrate the ground and locate buried objects or structures, including septic tanks. Choose a sturdy, metal probing rod that is long enough to reach the necessary depths. Ensure the end of the probe is sharp to easily penetrate the ground.
Preparing the area
Clear the area around the potential septic tank location of any vegetation or protruding objects. Moisten the ground if it is dry, as this can make probing easier. Take safety precautions by wearing gloves and eye protection while probing to avoid any potential injuries.
Using the probe correctly
Hold the probe firmly and apply downward pressure while inserting it into the ground. Push the probe into the soil until you encounter resistance, indicating the presence of a solid structure such as the septic tank. Be cautious not to force the probe too aggressively, as this can damage the tank or its components.
Following the Drain Field Pipes
Locating the drain field
The drain field is another crucial component of the septic system, and its location can provide hints about the septic tank's whereabouts. The drain field is typically situated downstream from the septic tank, where the effluent is further treated and absorbed by the soil. Look for signs of vegetation that appears denser or more lush compared to the surrounding area, as this might indicate the presence of the drain field.
Following the direction of pipes
Septic tanks are connected to the drain field through a network of pipes. By tracing the direction of the pipes from your home, you can often locate the septic tank. Start by identifying the main plumbing lines that exit your property and then visually follow the route of these lines. Look for any exposed pipes, cleanouts, or inspection ports that can help guide you towards the septic tank.
Marking the septic tank
Once you have successfully located your septic tank, it is crucial to mark its exact position for future reference. Use durable and highly visible markers, such as stakes or brightly colored flags, to indicate the septic tank's location. Take note of any other significant landmarks that can help you locate the tank quickly and easily.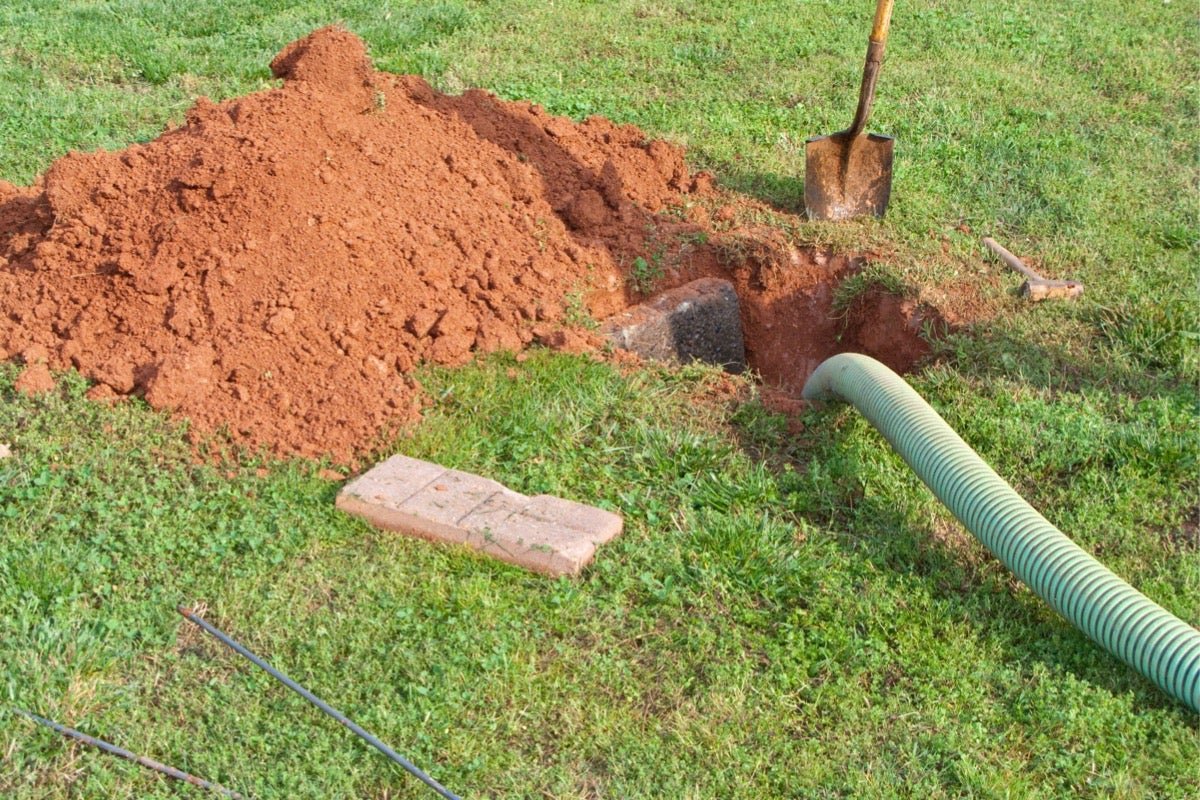 This image is property of empire-s3-production.bobvila.com.
Seeking Professional Help
Septic tank professionals
If all your efforts to locate the septic tank have been unsuccessful, it may be time to seek assistance from a professional septic tank service provider. These professionals have the expertise and specialized equipment to accurately locate septic tanks. They can employ methods such as ground-penetrating radar or sonar to help locate your septic tank quickly and efficiently.
Land surveyors
Land surveyors are trained professionals who specialize in mapping and measuring land. They can help locate your septic tank by using surveying equipment and techniques. Land surveyors are skilled in interpreting property records, measuring distances, and identifying structures, making them valuable resources in locating your septic tank.
Hiring excavation contractors
In some cases, if locating the septic tank proves exceptionally challenging, it may be necessary to hire excavation contractors. These professionals have the necessary heavy machinery and experience to dig and expose buried structures safely. While this option may be more invasive and costly, it can be effective in situations where other methods have failed.
Tips and Precautions
Safety precautions
When attempting to locate your septic tank, always prioritize safety. Wear appropriate protective gear, such as gloves and eye protection, when using tools or equipment. Be cautious when probing or excavating to avoid possible injuries. If you encounter any electrical or gas lines during the process, immediately stop and consult professionals.
Documenting the location
Once you have successfully located your septic tank, it is essential to document its exact location. Take photographs, draw diagrams, or use mapping tools to record the position of the tank and its components. This documentation will prove useful for future reference, maintenance, or any necessary repairs.
Maintaining accurate records
Apart from documenting the septic tank's location, it is crucial to maintain accurate records of its maintenance, inspections, and any repairs performed. Keep a log of pumping dates, professional service visits, and any issues or malfunctions encountered. These records will help you establish a maintenance schedule and provide valuable information to septic professionals when needed.
Regular septic tank maintenance
Locating your septic tank is just the beginning. Regular maintenance is essential to ensure its proper functionality and prevent costly repairs. Schedule routine pumping every three to five years or as recommended by professionals. Avoid flushing harmful substances such as grease, chemicals, or non-biodegradable materials. Additionally, practice water conservation to reduce the strain on your septic system.
In conclusion, locating your septic tank is crucial for various reasons, including preventing damage, facilitating maintenance and inspection, efficient cleaning and pumping, and avoiding illegal discharges. Employing methods such as checking house documents, inspecting the property, using metal detectors, probing the ground, and following drain field pipes can assist in locating the septic tank. In cases where assistance is needed, professionals like septic tank service providers, land surveyors, or excavation contractors can be relied upon. Always prioritize safety, maintain accurate records, and schedule regular maintenance to ensure the optimal performance of your septic tank system.